Catersource and Event Solutions Conference & Tradeshow 2016
By Fausto Pifferrer
This year we attended the Catersource and Event Solutions Conference & Tradeshow at the Mirage Hotel in Las Vegas. Arriving in Vegas is always exciting – it's a city with extraordinary stimulation. Seeing people we've met and come to know over the years is a wonderful thing that makes the trip feel like coming home.
As Reuben and I were checking in to the Mirage we saw Jeffrey Selden, a 20-year veteran of the industry from CT, who is hüpfburg mit rutsche always friendly and makes us feel welcome. He later introduced us to David Beahm of David Beahm Experiences, a very motivating guest speaker who blew me away both times he presented.
I read Meryl Snow's new Booked It! on the plane. Meryl (co-founder of Feastivities Events) is an expert in the special events and catering industry and is from Philadelphia, where I began my career. She has been part of my life and career for many years as an inspirational and phenomenal colleague and role model.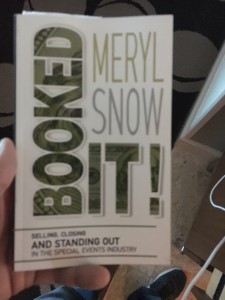 As soon as we registered, we headed to the ICA (the International Caterers Association) booth, where the attentive booth staff remembered us and commented on how we had recently renewed our membership. We received caps, pins, and warm greetings. As we moved on we were immediately mesmerized by the decor from Cort Event Furnishings. The room sparkled and became the social hub for all of us in the industry to network and learn.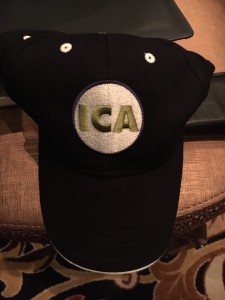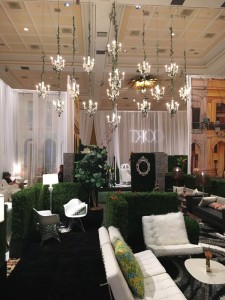 Sunday night's party in Downtown Las Vegas was hosted by Brittney Melnick (of B With a Twist Catering) at F. Pigalle, a fun, fondue restaurant inspired by the red light district in Paris. Forty of us got together to see old friends and make new ones. We sat with a table of people that we later found out work at one of my old venues in Philadelphia: Cairnwood Estate. (This is actually where Reuben and I met nearly 20 years ago!) Our wine was served out of baby bottles, which was slightly strange at first, but we quickly warmed up to the idea and had fun with it. The evening went on with marriage proposals, pole dancing, and an evening walk on the strip. After one last cocktail at a bar, we all called it a night. Our friends Emily Ellyn and Cherylle Sloboda Winacott are pictured here with their bottles! Reuben is here, too, with the crew from Jamie Hollander Catering, our new friends with the Cairnwood connection.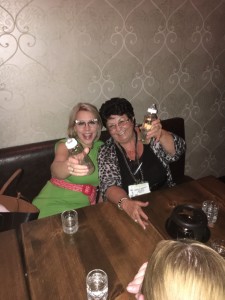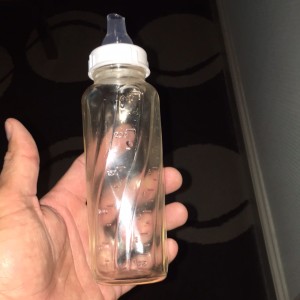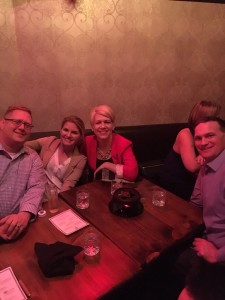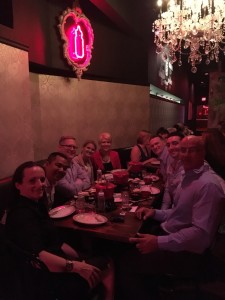 We had more fun on Monday night, too, with Meryl Snow, and our friends Stacy Bass and Jay Anderson from Straton Hall Events and a few other folks!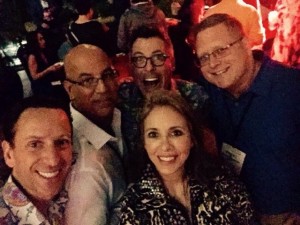 The Catersource in-app leaderboard gave us the opportunity to make new connections and friendships with people in our industry. This led us to more new friends: Joseph Kowalski of Dedicatered in New Jersey and Kim Taylor of Catering by Kim Brulee. (And is a random coincidence: Kim's brother-in-law grew up in our house in Maine. How cool and random is that?)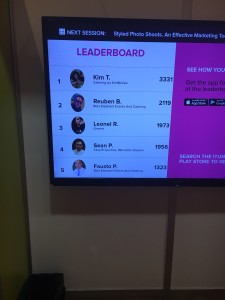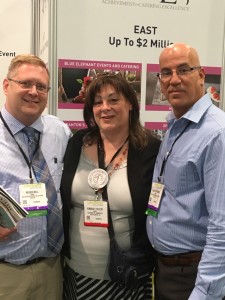 Si Edmondson of Exsiting Creations in St. Louis is another person we met from the leaderboard who I've started helping with her event planning career. Si is someone to keep you eye on!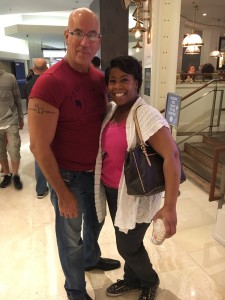 We also met Karen Short and Wesley Easton of By Word of Mouth in South Africa. We were happy to see By Word of Mouth win the international ACE Award!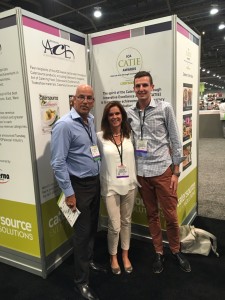 It never gets old to see our name on the tradeshow and exhibit floor as a finalist of the ACE Award. To see our town of Saco, Maine highlighted was more of a win than the actual prize. It has been an honor to be nominated in both 2014 and 2016.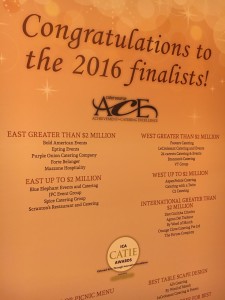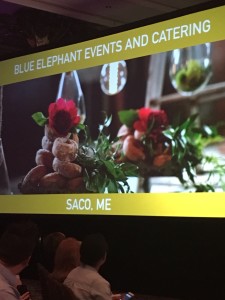 It was great to see the fascinating creations at the awards ceremony and post evening party.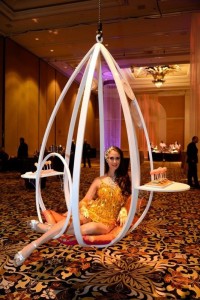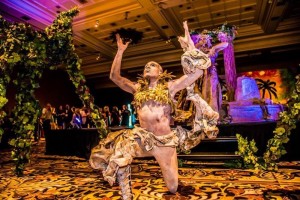 We had a ball on the tradeshow floor with Mayesh. Their flowers are always the best!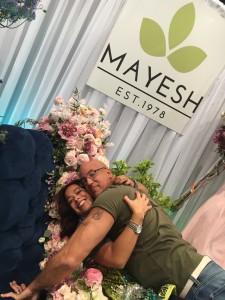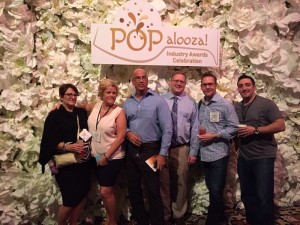 David Beahm's presentations were another highlight of Catersource. We also bumped into Alan Berg and had a great conversation with him at the close of the tradeshow floor, and we're planning to get together when he comes up to Maine in November!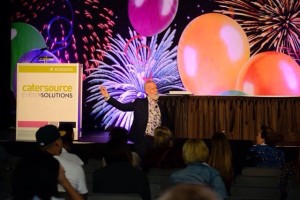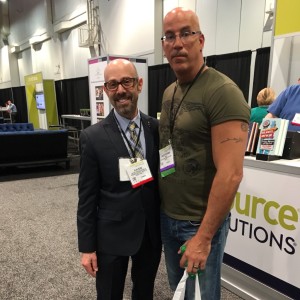 Meryl Snow's "Clients Say the Darndest Things," was a fun experiment. As salespeople, we all talk to our clients differently, so sometimes this game leaves you stumped trying to find the right answer for the audience.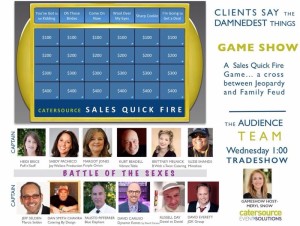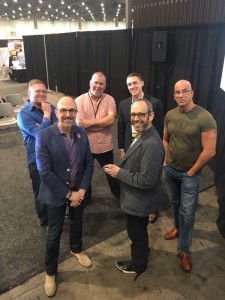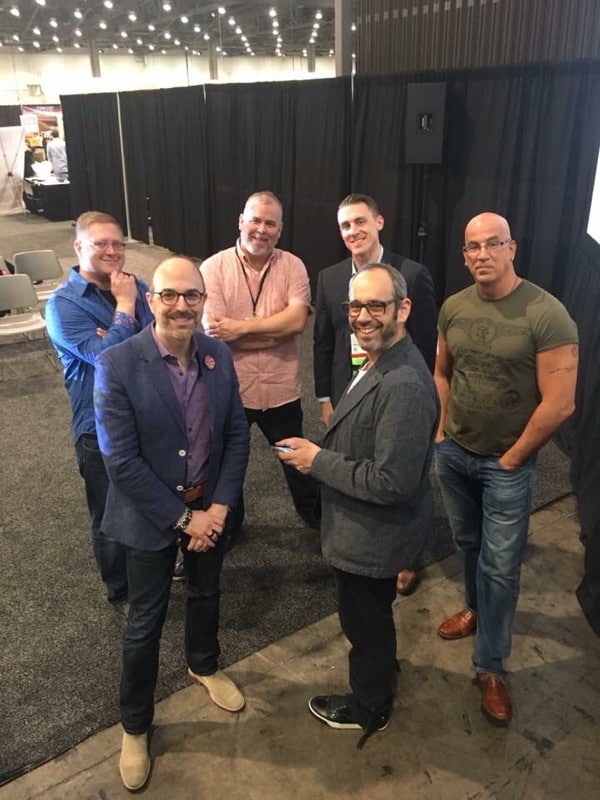 We participated in the AFR Event Furnishings challenge as members of David Caruso's team and went on stage with him as "Team Caruso." We won! David is a talented planner and designer, and a new friend to us.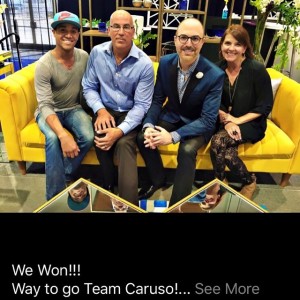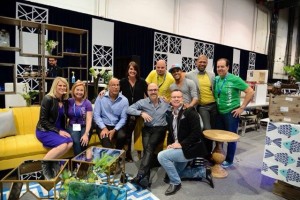 All in all, Reuben and I had a blast and learned so much from our peers in the events and catering industry. We couldn't have asked for a better trip! Here is a Butt Sketch that we picked up at the Event Solutions tradeshow. Good stuff!